White Cedar Wood Fence
Premium Wood Fence Supplier Serving Latham, Queensbury, Saratoga Springs & Plattsburgh, NY
A Commitment to Quality
AFSCO Fence's commitment to quality begins in our manufacturing facility where professionals construct our diverse line of wood fence materials. Once constructed, we select premium white cedar wood to manufacture our line of wood fence panels and posts. Following strict guidelines, our fence company provides local homeowners with a beautiful and versatile wood fence ready to be installed efficiently. We are proud to offer this type of fence to clients throughout Latham, Queensbury, Saratoga Springs, Plattsburgh, NY, and the surrounding areas. Contact us today to learn more about our wood fence options and request a free installation estimate!
Benefits of White Cedar Wood Fencing
White cedar is naturally resistant to decay and termites, a characteristic not shared by pine or spruce wood. This minimizes future maintenance that may be routine for other fence materials. Additionally, white cedar has a distinguished grain and texture, giving you a wide selection of finishes to choose from. Cedar may be left unfinished and weather-bleach naturally to a silvery grey or it can be stained to add color and contrast to your landscaping around your home.
Pressure Treated Posts 
All wood fence posts are manufactured from pressure treated lumber, offering additional protection against microorganisms that can cause decay. You can depend on our fences to withstand the elements and offer protection around your home.
Additional Wooden Products We Offer:
Rustic Cedar Post & Rail Systems
Horse Paddock Fence Systems
Wooden Gates
---
Wood Fence Styles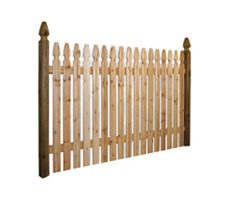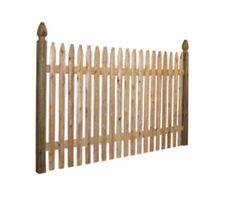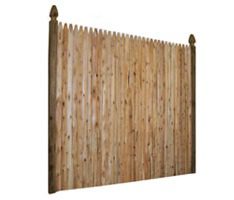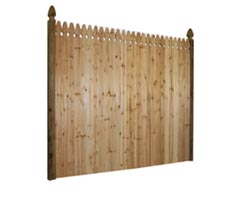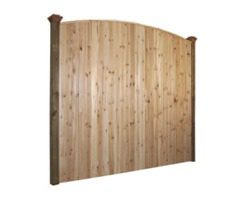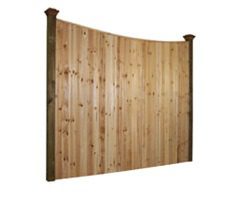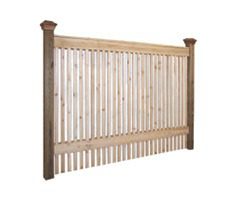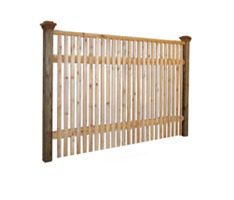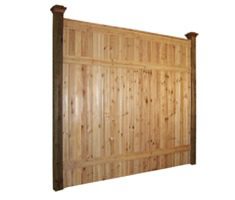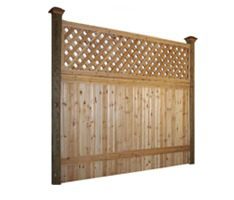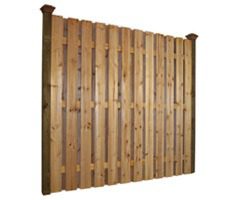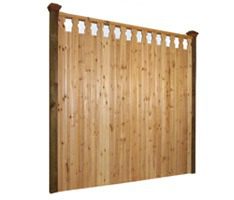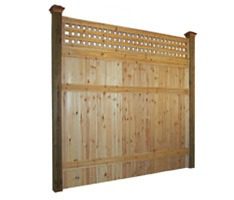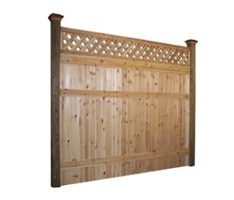 ---
Wood Post & Boards
Find the best privacy board or spaced board fence for your home or business by choosing from the following custom topped boards and post top styles! Posts available in 4" X 4" and 5" X 5" sizes.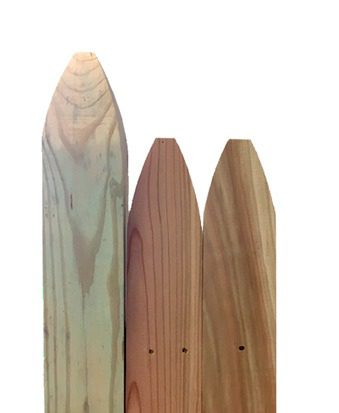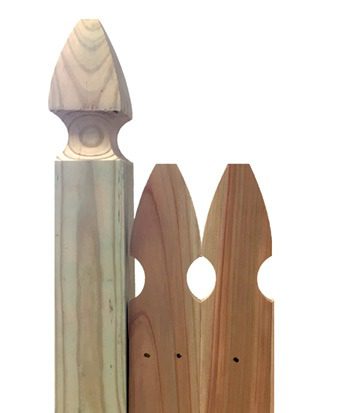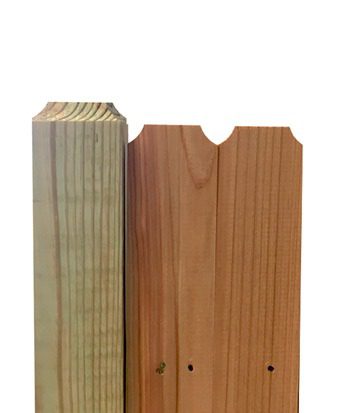 ---
Wood Post Caps
Add a touch of elegance to your fence by adding decorative slip over post caps! Post caps available in 4" X 4" and 5" X 5" sizes.